We've got hundreds of colours and patterns.
Top trending vinyl styles
Andersens vinyl flooring has evolved considerably from the old cheap and nasty linoleum, transforming into a beautiful, authentic and highly durable flooring option. Vinyl flooring replicates the natural textures and colours of traditional timber and stone, providing the look of their ageless beauty without the hassle.
We'll bring our showroom to you!
Why Andersens for Vinyl Flooring
Australia's largest range vinyl planks
At Andersens, we pride ourselves on bringing you beautiful, authentic and highly durable vinyl sheets and planks, suitable for every budget, tried and tested over 60 years.
Over the years Andersens have offered flexible ways for our customers to pay for their new floor or window coverings. We currently offer both Humm and Latitude payment options.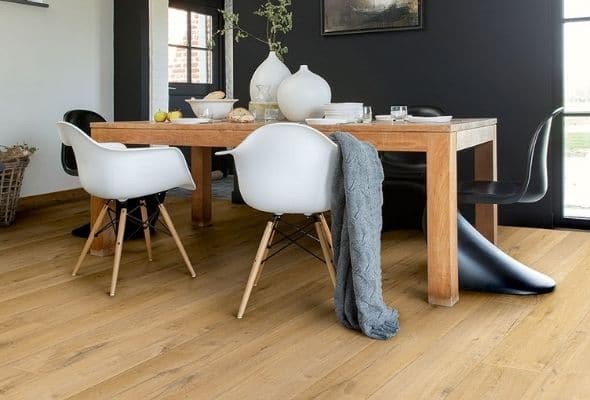 Andersens is dedicated to providing a high standard of service and having an ongoing commitment to our customers. As a result, we are the preferred choice for all vinyl sheets and lvt flooring types, both for first time customers referred to us by others, and repeat clients who appreciate our old-fashioned service principles.
With our innovative 'Showroom on Wheels' we can come to you and show you the latest range of styles of vinyl planks and sheets!
We offer a free measure and quote on your LVT, laminate, carpet, hybrid flooring or window coverings!
Once you have selected your new Andersens flooring, the next step is to prepare for the professional installation.

New multi-layer technologies mean that vinyl flooring is suitable for all rooms in your house, providing a genuine flooring alternative in your kitchen, bathroom, laundry or hallway. Its scratch, shock and water resistant PU polyurethane treated surface is able to withstand high levels of traffic over long periods.
We'll bring our showroom to you!
We've got hundreds of colours and patterns.
Vinyl Plank Flooring Options
On the whole, vinyl plank flooring provides excellent heat and sound insulation for your home; it's quieter than wood flooring, warmer than tiles, and its comfortable walking surface adds to the luxury feel. Andersens vinyl flooring comes in two options; Luxury or Loose Lay. Learn about their differences using the tabs below.
Luxury Vinyl
Loose Lay Vinyl
Maintenance
Luxury Vinyl
Andersens luxury vinyls boast rich patterns, colours and even textures in wood, tile or stone looks to create a unique and stylish space. These patterns are made with meticulous attention to detail and are available in a variety if pattern formats and texture choice to ensure the authenticity of grooves and grouting.
Loose Lay Vinyl
Maintenance
Remember, if you're looking for a great value floor and want assurance very time, speak to one of our trusted representatives in store to help with your decision, or call 1800 016 016.
Frequently Asked Questions