FRESH
DESIGN, COLOUR, CARPET, VINYL, HYBRID, TIMBER, LAMINATE, CORK, BLINDS, SHUTTERS, CURTAINS, AWNINGS
IDEAS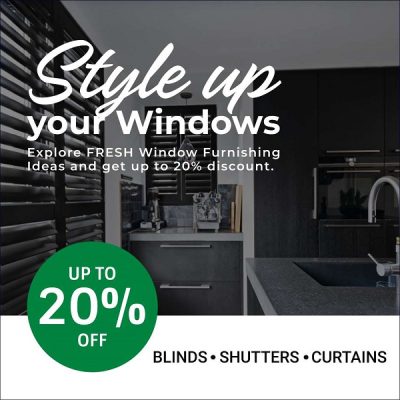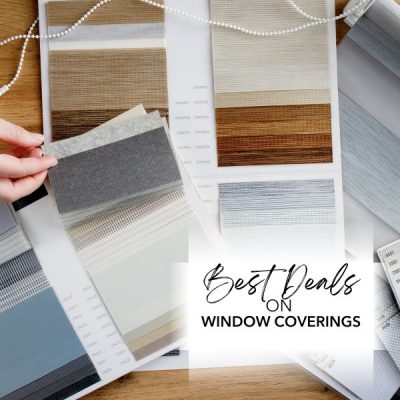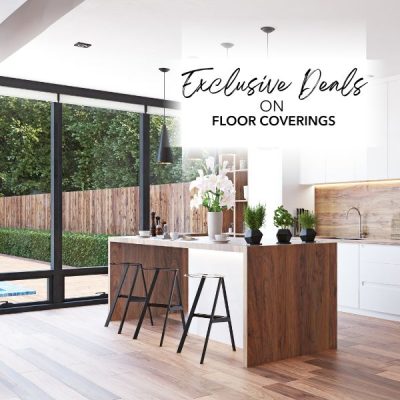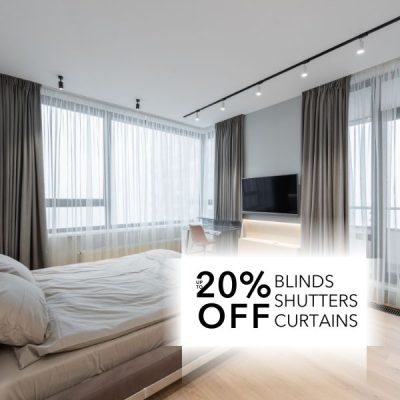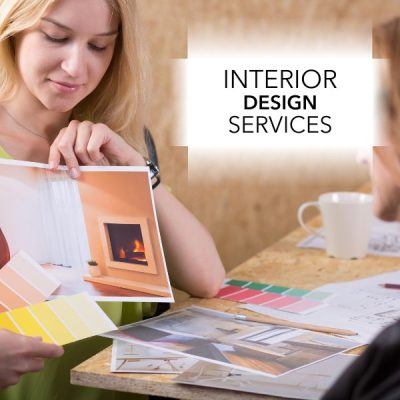 Whether you are transforming one room or your whole house, we have the perfect flooring and window covering for your space, lifestyle and budget. Need a child and pet-proof, high traffic, waterproof flooring solution? We've got you covered. Visit your nearest Andersens store today.
IdeaCentre: Explore Fresh Ideas
Designing a home is more than just selecting paint colours or choosing furniture pieces. It's an opportunity for homeowners to express their unique style through the textures, colours, and materials used in their home, particularly in flooring and window treatments.
Don't just take our word for it.
Fantastic service, friendly and efficient staff – will definitely use this company again. Thank you.
Highly recommend the team at Macgregor Andersens ! Best overall everything experience received compared to disappointing experiences with other flooring companies we have used in the past. Best Customer Service. Friendly, helpful and very patient with my decisiveness while choosing the right carpet for my home . Work completed as agreed on time. No mucking us around, very easy and seamless process from start to finish. Carpet layer was prompt, friendly and did a fantastic job. Thankyou to the team, particularly Sonia and Clive and Pa !
Christian and Scott did a sterling job at my home today with the completion of the flooring installation.
I am very happy with the attention to detail and their professionalism.
I am also very happy with how Paul advised me from the get go, from installation to product selection whereby Paul managed to convince me on technical grounds about the HM Walk product – no mean feat since I am saying that as a very picky engineer!
I am glad that Paul supported the request to direct stick with very balanced view on direct stick vs. underlay.
Best Regards
Daryl and the team have made the whole process of getting the quote, purchasing and installing Vinyl planking though our home very easy and stress free. We were very impressed with the professionalism, enthusiasm and friendliness of the installers and wouldn't hesitate to recommend them. They even came back quickly when we needed a small repair done. Great work guys, very happy with the new flooring!
ANDERSENS CALOUNDRA RECOMMENDED!
All staff are polite and friendly. All queries were attended to promptly. Delivery was made on time as advised. Would order from them again in the future. Great job team!
Went in and saw Nathan who was extremely helpful at showing us different options for our carpet. Nathan came out to measure up and quote which was an unbeatable price that we couldn't refuse for such a great product. The install was perfect and the boys left the place clean and tidy. I would highly recommend going to see Nathan if you're looking for new flooring options. Great work.
We received great service from Andersens, quick with the quote for the carpet. The two men that did the laying were outstanding…they know their job. They paid attention to the very fine details around doorways, skirting boards and very clean in their job. Thanks a million Andersens.
We are very pleased with our new wood look laminate flooring from Andersen's of Indooroopilly. The job certainly met our expectations. You expedited the job by committing to a commencement date, when other companies would not.
Thanks for the good service, particularly .getting the job done in a no nonsense, timely manner.
The house looks great.
Tony from Andersens was excellent at helping us choose our carpet. We even were allowed to borrow some samples to see what they would look like in the bedroom. Everything was efficient, from the carpet laying to the excellent communication from the staff. Would recommend 10/10. Thank you!
Excellent service from the measure and quote to the finish. Very professional, helpful, arrived on time and got the job done quickly. Highly recommend this great team.
We are so impressed with Andersens Caloundra! Right from the first phone call, to the expert recommendation on which carpet would be most suitable for our situation, to the prompt quote, right through to the fantastic job on the installation, the team has been exceptional in their attention to detail, friendly customer service, and quality of work. I'd give them more stars if I could.
Highly recommend Anderson's Jimboomba and Beaudesert, very prompt and reliable Company. We use this company on many occasions with our business. Scott and the team are extremely helpful. All the best with the new shop at Jimboomba
I am delighted with my new floor and the whole Anderson's experience at Beaudesert. All the team worked hard to get me the best value and quality installation. No inconvenience or mess despite having toddlers at home on install day. Very competitive price and flexible on extra cost due to my poor subfloor. Highly recommended
Thanks to Gary & his team for an excellent job on our vinyl plank flooring. Your layers did an awesome job with attention to detail. They ensured the floors were clean & safe before leaving each day. Keep up the great work
carpet down in lounge room they have done an awsome job like they have always done these guys are awsome In what they do and very professional definitely recommend Andersen's carpet and thank you lesley once again for the lovely carpet and Eli & Zac for putting our new carpet in you have done a excellent job so happy with the carpet 😁😃
John & Rae Mt Alford QLD.
The Flooring and Carpect we have purchased from Anderson's Browns Plains is superior quality.
Even better is the service and support from Karl and his Staff. Nothing is to much effort for them. We have had delays and interruptions with our renovations but that hasn't stopped Karl from working in with us every step of the way over a prolonged period.
Superior quality, top shop Great customer service. Highly recommend .
Thanks Karl & Team
I just love my new carpet and thank Andersens at Centenary for the professional workmanship. The installers were prompt, courteous and helpful. I would have no hesitation in recommending this Firm for all carpet needs.
Had a great experience with this company from start to finish, would highly recommend and would use them again.
Fantastic job done. Highly recommend Anderson's Stafford. Ongoing communication from start to finish.
Ricky and Ryan were both wonderful and out floors looks amazing, thankyou Andersens Coffs Harbour.
Just want to say a big thankyou to Nathan at Andersens Toowoomba. His service was second to none purchasing some beautiful white shutters. He was very professional. Also to Jayden who installed them. Very caring with all aspects of installing these perfect shutters.
From our sales person Jordan, to the ladies in the office and to James who installed our new carpet we couldnt be happier. Everything was so easy and our request for split install days was not a problem. AND it was installed faster than they originally thought. We love our new carpet. 100% refer Andersons in Wagga.
I have been very happy with the 5-star service from Andersens, Indooroopilly. Jake has been most helpful and professional from the outset, especially with all the delays caused by our building repairs which were not commenced or completed as originally advised. The carpet installers also did a very good job and we are very pleased with the quality of the carpet. We still have 2 more rooms to be completed and I am most grateful that you have agreed to hold the carpet and will complete the installation when the burst pipe repair work is finally finished. I am more than happy to recommend your company and your excellent service.
We write to you to express our appreciation and thanks for the above project recently provided from your office here in Cairns. The initial in store assistance provided with the choice of our carpet was extensive and gave us a good understanding of the range and quality available. The installation process was undertaken yesterday by Daniel Hortomard, ran smoothly and without any problems. His assistance with shifting the last of bedroom furniture out and placing it back after completion of the job, provided peace of mind to the writers as we are both pensioners with limited mobility. His courtesy and assistance showed through at all times and at the end of the job was extremely exceptional, reflecting a job well done.
Thank you for all your help
Matt and his team are phenomenal. Nothing is too much trouble. These guys are really the experts you can trust. Andersens Project Green tree planting initiative is a forest restoration effort with a goal to uplift the quality of our living environment through active tree planting.
To encourage community participation, we have introduced the One Project – One Tree initiative through our franchise network and stores to plant a tree with every floor or window covering project with Andersens. Through this initiative, we have planted tens of thousands of trees planted across Australia, Africa, Europe, and South America
Equivalent tonnes of carbon dioxide
The latest
styles & looks
Whatever type of flooring you are looking for, Andersens has the range, style and price to help you enhance your home and your lifestyle.
From the very latest in carpet, wood and vinyl flooring to rugs, blinds and shutters, we've got it all.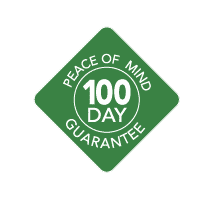 We'll bring our showroom to you!
100 Day Peace of Mind Guarantee
For real peace of mind, if you are not completely satisfied with your new Andersens flooring, let us know in writing, within 100 days of installation, and we will replace it with a flooring of the same value of your choice.
Life of your Carpet Installation Guarantee
Andersens wants you to enjoy living with your new carpet and feel comfortable with your purchase. The Andersens store where you purchased your carpet will guarantee installation workmanship and installation materials) for the whole life of your carpet.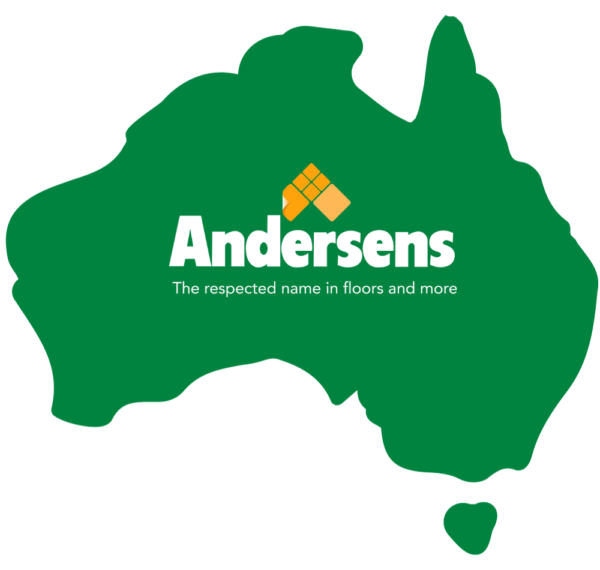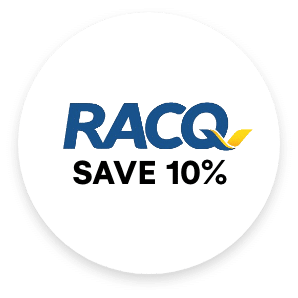 With over 55 stores right across Queensland and New South Wales, there's always an Andersens nearby to help you choose the perfect styles in flooring, rugs and blinds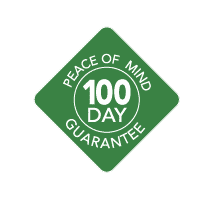 We'll bring our showroom to you!
Andersens trained professional design specialists can help you to coordinate your floor coverings, your decor and your budget.
Andersens 'Showroom on Wheels' provides you with the opportunity to see how our huge range of products suits your décor in your own home.
Andersens 'Showroom on Wheels' provides you with the opportunity to see how our huge range of products suits your décor in your own home.
Andersens 'Showroom on Wheels' provides you with the opportunity to see how our huge range of products suits your décor in your own home.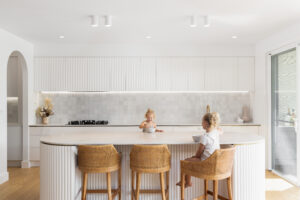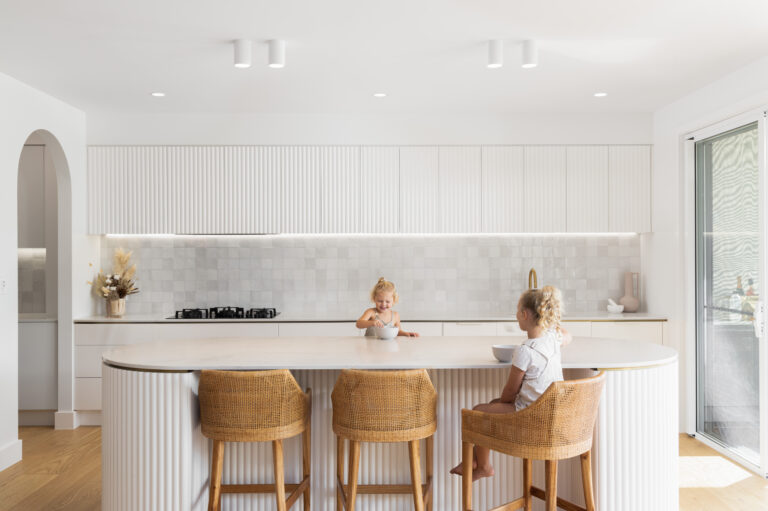 Designing a home is more than just selecting paint colours or choosing furniture pieces. It's an opportunity for homeowners to express their unique style through
Read the full article
With our innovative 'Showroom on Wheels' we can come to you and show you the latest range of styles of carpet, flooring, blinds and more!
We'll bring our showroom to you!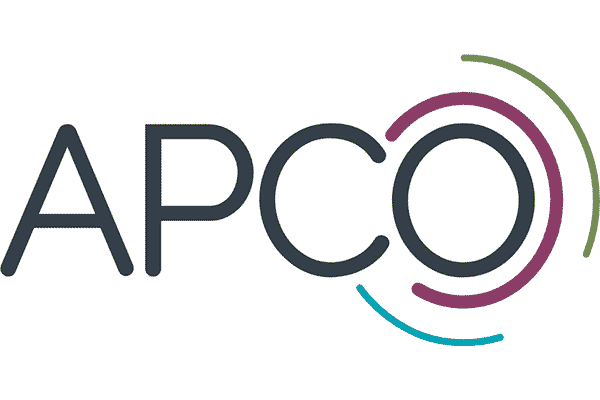 The Australian Packaging Covenant Organisation (APCO) is a co-regulatory not-for-profit organisation leading the development of a circular economy for packaging in Australia.
Each year, we are required to submit an APCO Annual Report and an APCO Action Plan. This document provides the overall performance level of our organisation, as well as all commitments made towards our packaging sustainability journey. Download our APCO annual report and action plan here, and performance summary here.