Over the years we have offered our customers many ways to pay for their new floor or window coverings. If you aren't able to purchase using cash, Andersens have teamed up with Humm* (formerly Certegy Ezi-pay) and Latitude Financial* to provide you with alternative, flexible payment plans to make your next purchase at Andersens easier.
Read the information on these options in the tabs below to learn more, or contact a friendly team member on 1800 016 016 to learn more.
*Not available at every store. Please check with your local store for details.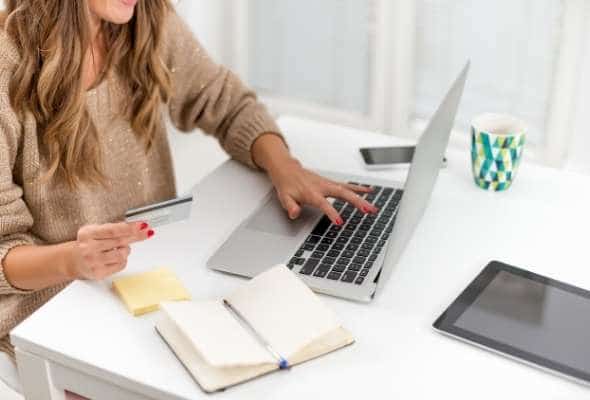 HUMM
LATITUDE
CREDIT CARD
EFTPOS
DIRECT DEPOSIT
HUMM
Humm payment plans
Humm payment plans are a continuing credit payment plan that lets you purchase goods or services today, by paying an initial deposit of 10-50%, with the remaining balance being conveniently direct debited fortnightly. There is a simple application, no invasive questions and fast approval times. Best of all there is NO INTEREST EVER!*
For more information visit shophumm.com.au
What are the set up fees and charges for an Humm payment plan?
When you make your initial purchase, Humm will open an Account for you. With this initial purchase you will pay a purchase establishment fee of $55 which will set up your account, and is payable over the term of the plan. The Account will provide you access to online information about your purchase(s), credit schedule(s), access to our 1800 customer call in facility and other benefits. There is a monthly account keeping fee of $8.00 which will be direct debited whilst your account remains active.
Can I make multiple purchases?
Yes, as your available credit increases as per the repayment calculation detailed within the "Terms and Conditions", additional transactions are possible. The online Account tool enables you to keep track of your available credit as you make repayments.
Can I close my Account and are there any charges?
Once your purchase(s) have been paid in full and your account balance is zero you can cancel via written notice to Certegy Ezi-Pay. There are NO additional fees for closing your Account or paying out early.
Any finance packages and payment plans cannot be used in conjunction with any other offers, including the RACQ membership discount.
LATITUDE
CREDIT CARD
EFTPOS
DIRECT DEPOSIT