Our professional design specialists can help you coordinate your interior decor and floor coverings to reflect your style.
BRINGING LIFE TO YOUR INTERIOR
Andersens' trained professional design specialists can help you to coordinate your floor coverings, your decor and your budget. Whether you are building, buying, renovating or simply just thinking about a change, we can offer design guidance on all levels and help you add your personal touch to your home to create a total look that you will be proud of.
We'll be able to present you with creative solutions that perfectly match your existing décor or create a brand new look for your home. Whether you're after a detailed colour scheme for your entire home including interior walls and floors, or you are just interested in seeing the latest styles and ideas to help you create a new look, you can be sure that our design team will make the planning process easy.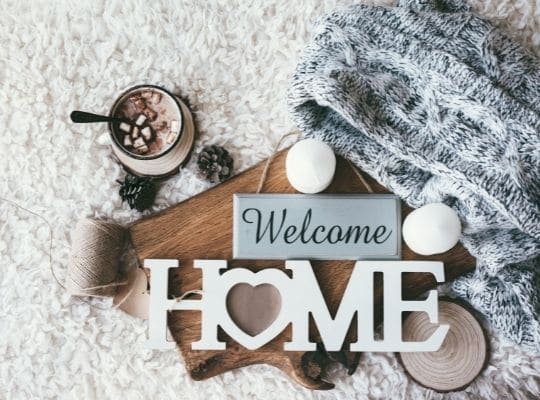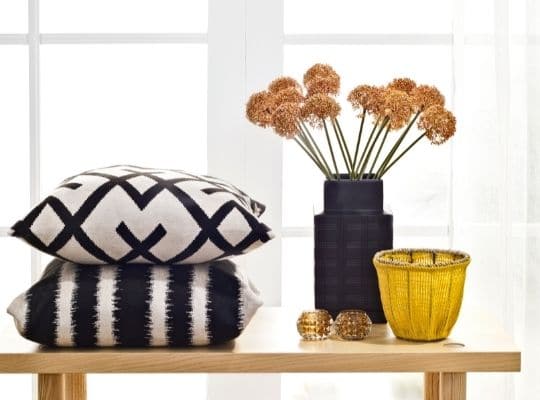 BEST ADVICE &
SUPERIOR SERVICE
Your design specialist will always keep your budget in mind, so your new look for your home will be both stylish and achievable. Whether you are thinking carpet, ceramic tiles, timber flooring, laminate floating floors, cork or vinyl, at Andersens you can be sure you'll get the best advice from the biggest range of quality floor coverings in Queensland.
Call your nearest Andersens store today to speak to one of our design specialists. Find the nearest store to you, or call 1800 016 016 (toll free).
Michelle's Interior Design is a interior design service based in Goondiwindi, QLD. Our focus is on you . We are passionate about finding out what you want in a design. Your likes, dislikes, colours and styles. This is the first step in our process of design collaboration with you the client. Specialisation - Interior Design, Interior Styling, Colour Selections, Window Furnishings, Flooring Selections. Coverage areas - Goondiwindi and Surrounds
Jayne Air Interiors is a Brisbane based Interiors & Building Design Studio, led by Jayne Air – (mum of two) who has an immense passion for all things design
Specialisation - Residential projects (renovations/alterations to existing homes) through to large scale projects.
Coverage areas - Based in Brisbane – Brisbane Suburbs
Black Wire Interiors offers a full interior design service from new builds to renovations for both residential and commercial properties. They create beautiful spaces that capture all the elements of what you envision.
Specialisation - Interior Design, Interior Styling, DIY Design
Coverage areas - Brisbane and Ipswich
BeKKa Design specialises in coastal interior design and styling for clients. Bec is passionate about creating spaces that look and feel as a retreat from the pressures of daily life.
Specialisation - Interior Design, Spatial Planning
Coverage areas - Servicing Noosa, Brisbane and the Sunshine Coast
'Our homes are our sanctuary and our interiors need to reflect that'.As an Interior Decorator and Home Stager, I work with individuals to turn their everyday environments into functional, beautiful and lifestyle inspired spaces. Each project is unique and should bear a stamp of the client's personality and soul. Specialisation - Interior Design and Home Staging
Coverage - Servicing Brisbane
Clare is a Lockyer Valley based Interior Designer and Property Stylist. Clare obtained her design qualifications through the Interior Design Institute and is an accredited Property Stylist for Domayne Furniture Hire and Property Styling.
Specialisation - Residential & Commercial Interior Design.
Coverage areas - Toowoomba, Lockyer Valley, Ipswich and Somerset regions.
I'm an Interior Designer/Decorator, Property Stylist and Fine Art Consultant. I offer a complete interior design and decoration service and style to sell or stay. With my Australian art knowledge spanning 30 years, I can help you purchase or rent beautiful, original art for you home or business, within your budget.
Coverage - Servicing Brisbane and the Sunshine Coast
With an eye for detail and a natural talent for mixing colour, texture and pattern, Vanessa works closely with her clients to create beautiful rooms that feel like home with a style that bounces between classic and eclectic.
Specialisation - Whole house interior decorating, furniture sourcing and joinery design.
Coverage - Services regional areas up to 300km from Goondiwindi
E. Jane Interiors provides a collaborative online interior design service. Emily takes the time to understand your preferences, goals and lifestyle to create a design that aligns with your vision. Whether you require assistance with a single room or an entire home, Emily provides a step-by-step plan to guide you through the design process with confidence.
Specialisation - E-Design Services - Mood Boards, Floor Plans, Furniture & Decor Selections
Coverage - Online services throughout Australia