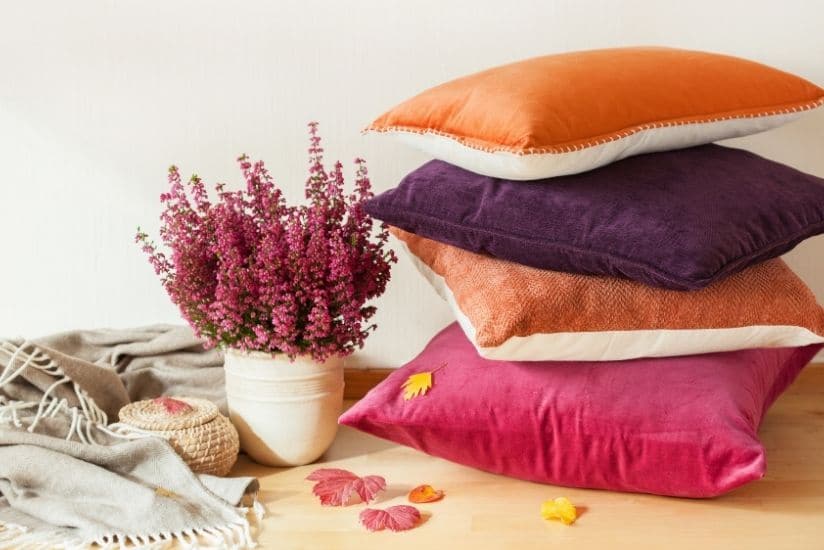 Generally, the key to your room or home aesthetic depends on your decorative choices as well as your accessories. These "simple" addition to your space can make your room look bigger, more pleasing, cozy, and comfortable. On the other hand, overdoing your decors can also make your home feel more restricted.
One advantage of room decors is that; you won't need to spend thousands to make your home look elegant and sophisticated. Many local home supplies stores offer budget-friendly home accessories you can purchase for home improvement. Some people also opt to make their own DIY decors, using some craft materials and their imagination.
This article will guide you on all the basics you need to know about home decors and accessories. Hopefully, our tips and tricks will help you achieve your dream home.
Plan Ahead
The first step to achieving your target theme is to plan ahead. Going to furniture and home décor shops without any plan may lead to a waste of time, money, and effort. You may even end up getting unnecessary accessories. You have to decide on the theme and plan your furniture and accessories accordingly.
Accurate measurements of your room are also crucial. For instance, purchasing a huge sofa when you don't have enough space will only become a problem when you're trying to put everything together. So, start with an open space, plan your design, and measure all corners of your room.
Look for Unique Pieces
Overwhelming your room with too many decors and accessories isn't a practical approach. Minimalism is becoming a trend, and we definitely know why. Finding unique pieces will help build up your planned aesthetic and will make your room more spacious and inviting. One quality piece will bring more life to your room, compared to purchasing tiny knickknacks that might even look more like clutter than decors.
Identify Correct Proportions
Not all decors and accessories may work well in your given space. Purchasing a massive piece of furniture or décor for a tiny space may look awkward and uneven. On the other hand, a tiny piece of accessory in a huge room may also hide its beauty and won't really make any impact at all.
Finding the right proportion based on your room space is essential in keeping your decors and room accessories aligned and pleasing to look at. The right accessories will build your room and make it cozier and more comfortable. Knowing the right proportions also keep your budget at bay, so you won't need to waste your budget on items that are not at par in terms of proportions.
Combine Different Textures and Colors
Sticking to a color scheme does not mean using just one or two colors in your room. Often, a pop of a different color may add a unique quality to your space. Try to experiment using different textures and colors. Adding a piece of accessory with a contrasting color or different texture will definitely improve the aesthetic quality of your home. Find decors that are inexpensive, flexible, and versatile to use even if you intend to alter your room design once in a while.
Layer your Accessories
Accessories and decors with different sizes should be added in layers. Thus, prioritize your large accessories first, and work your way until your smallest one. However, do not overdo your decorations. You actually don't need to put decors in all corners of your room. Keeping a well-balanced arrangement will definitely do the job. Sometimes, having one accent wall is enough to achieve your dream room makeover.
Common Home Accessories and Decors
If you're not sure where to start, here's a list of some of the most common decors you can purchase to improve the aesthetic of your space. Try to plan out and choose the right proportions, texture, and color scheme to make your room as cozy as possible.
Additional lighting
Mirrors and paintings
Bins
Carpet or rugs
Pillowcases
Flowers, twigs
Hanging decors
Books and other collections
Photos
Conclusion
Decorating your room and transforming it into a cozy space for you to relax in is everyone's dream. However, not everyone can afford an interior designer to make their dream makeover possible. The good news is that you won't need to! There are plenty of decors and accessories you can use to improve the aesthetic of your space. You only need to know the basics and use your imagination to plan out the elements you want in your room. With these simple steps, you'll surely achieve your dream room makeover.
Need more help with picking a floor or window covering? See products in person at your nearest Andersens store or book a free measure and quote and we'll come to you.
Share this post
Share on facebook
Share on google
Share on twitter
Share on linkedin
Share on pinterest
Share on print
Share on email
Share on facebook
Facebook
Share on twitter
Twitter
Share on linkedin
LinkedIn
Share on pinterest
Pinterest
Recent Posts
Newsletter
Subscribe for our monthly newsletter to stay updated